Hear What Customers Have To Say About SageQuest & Mobile Control
SageQuest's GPS vehicle tracking solution is used by tens of thousands of firms around the world to improve their mobile workforce performance. Learn what they think about our technology.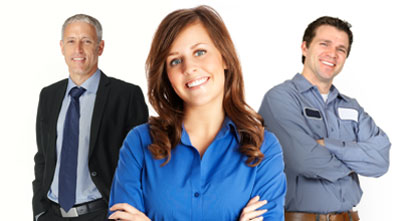 What our customers are saying
"What really set SageQuest apart was that they showed us the most comprehensive product from beginning to end meeting our needs."
Denton Parson, Director, Operations Buckeye CableSystem, Inc.®
"I know that it has helped us be more organized and saved us a significant amount of money. Our routing used to be 'willy-nilly' but now we see everything instantly and are able to send our guys where they need to go, easily and more efficiently."
Crystal Holland, Dispatcher, Superior Mechanical
"…you guys have really pioneered the integration of workforce and GPS location…"
Gary Withey, VP Tech Operations, Time Warner Cable
"The company reputation has improved significantly because of the programs we use to manage our business. A core piece of that is the speed monitoring we do through SageQuest–it has helped us modify our drivers' behavior, which bolsters our company's image throughout our service areas."
Nathan Drechler, Director of Operations, Colorado Mountain Express
"We have seen a 15% improvement in our hours worked because of the SageQuest system, and that savings has translated to our bottom line."
Nancy Kitchen, Owner, K Trucking & Son