Play Back and Retrace Routes to Check Efficiency and Investigate Incidents
The ability to store a technician's day in its entirety, including any travel and downtime, will improve overall efficiency. You'll be able to quickly comprehend any issues and improve the route for the future with full knowledge of the route and stops visited. Investigate where time and fuel are being wasted through inefficient routes and unplanned halts.
Play Back the Day's Activity Anytime
The data from your drivers' days will be recorded into their logs. The UI includes a replay function that allows you to record and play back the journey of your workers, as well as halt activity to provide complete information about their days. Use the replay controls to reverse and accelerate the route to see where your budget was spent each day.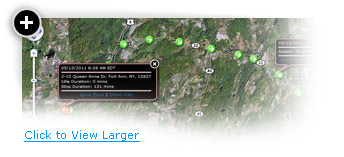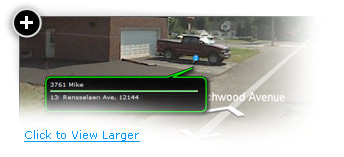 Follow Drivers Through Their Day
As though you were at the scene, see the day's route as it happens. Ride Along lets you experience a vehicle's route from street level. Come to know exactly when, where, and how long drivers spent on activities.
Create Better Routes With Better Information
With Optimal Route featured in Replay, you can quickly identify opportunities for improvement. Learn where time and fuel are being wasted, and use this information to create more efficient routes for the future.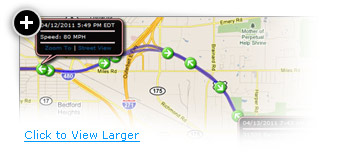 Get Details at The Vehicle Level
Vehicle airships tell you important information like the location and speed of your stops. Analyze these indicators to identify your top performers and establish standards based on them.