Combine Fuel Transactions with Real-Time GPS for an Objective View of Your Fleet's Fuel Activity
You may save a lot of time and money by electronically managing your fuel purchases. If you have a fleet that uses fuel cards, you're probably dealing with hundreds of reimbursements. Simplify your paperwork by integrating real-time GPS data and fuel transaction information. Through an seamless integration between your gasoline card provider and Mobile Control.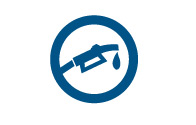 The integration capabilities of 'GM Digital Personal Assistant' allow for simple to understand reports that identify fuel irregularities. You may use these reports to assess your vehicles' real miles per gallon (MPG) and find out what causes high usage and cost.
Fuel Efficiency Report
Compare the EPA's estimated miles per gallon to your vehicle's actual mileage to see how much money you would have spent on gasoline if you drove inefficiently.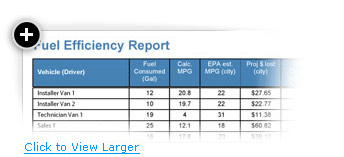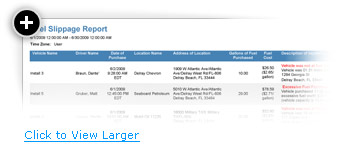 Fuel Slippage Report
Examine instances when your automobile was not present at the fueling station when your fuel card was used, or when the driver purchased more petrol than the car's tank would allow.
Fuel Consumption Report
Understand your true miles per gallon (MPG) per vehicle and summarize your fleet's fuel consumption
Carbon Footprint Report
Recognize the environmental impact of your fleet's fuel usage and set standards to compare your performance against.