Keep on Truckin' with Vehicle and Fleet Maintenance Software
Don't get caught with a vehicle down. Make maintenance reminders based on actual miles traveled, usage hours, or time elapsed. Then get automated notifications when it's time to change your cars' oil. For the ultimate fleet maintenance software package, you can even make a service plan for your whole team.
End-to-End Maintenance Reminders
More Than Just Location Tracking
We don't just tell you where your trucks are – we help you keep them in top shape. Don't lose time or money on unnecessary repairs. Link service records to truck activity for a complete vehicle picture.
Let Us Do the Math for You
Take the guesswork out of vehicle maintenance. Mobile Control calculates vehicle mileage every second in the hardware unit so you are assured of accuracy in tracking and logging vehicle use.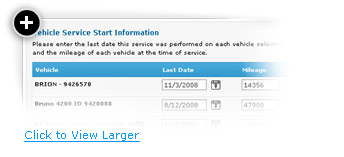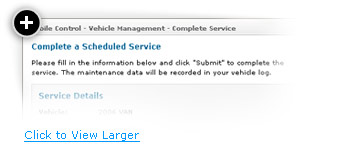 Create and Edit Service Plans for Any Need
We can't change the oil for you, but we can tell you when to change it. Set service plans for anything from oil changes to tire rotations, brake inspections and more.
Stay in Compliance With Service Regulations
Meet warranty, corporate or other service regulations with ease. Set reminders to be sent at the date or mileage you choose, then select who should get the e-mail alerts.