A GPS Vehicle Management Solution Designed with Mid-Sized Fleets in Mind
Our experience with clients with hundreds or thousands of automobiles indicates that our products and support services are capable of scaling to meet your expanding fleet and mobile workforce.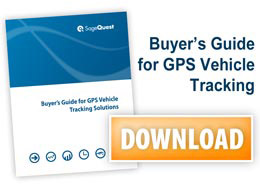 Need-to-Know, Not Information Overload
With a mid-sized, expanding fleet of vehicles on the road and work that changes every minute, there's no shortage of data to analyze. But what information is worth paying attention to, and what is noise?
Managers and executives can be more efficient in focusing on activities that are producing needless expenditures and impeding greater service if they're able to pinpoint these issues.
Control Center gives you a dashboard view that ranks your team across key metrics. Drilldown into key indicators when you find a real opportunity for improvement.
The Management Summary Report is an easy way to compare drivers or teams across performance standards, including number of stops, mileage, idling and start times.
The Exception Report highlights only the activity that matters to you. See speeding, idling, late starts and more in a single report you can automate to receive daily, weekly or monthly.
Customize for Dispatchers to Decision-Makers
Your company is made up of a team of personnel who play key roles in the success of your field workforce. But a dispatcher's needs are very different than a technician supervisor or a payroll administrator. Whether you have information that needs to stay confidential, or you just want to avoid confusion for your team, you need a solution with flexibility to show different data points to different users.
Roles and Permissions make it easy to create customized views for each type of user in your organization. Control which features are available to what roles, and who can edit critical information or create reports.
The Groups hierarchy sets permissions for which parts of your fleet are visible by different users. A growing, mid-sized fleet can use this to keep data simple and straightforward so team members stay focused on what they need to do their jobs and nothing more.
Integration-Friendly with Your Back-Office Software
Whether you have existing software that supports customer information, scheduling, billing or other key functions, you likely find that these systems are silos that don't communicate key information valuable across the whole organization.
SageQuest is an integration-friendly application that knows the language of your back-office. Our web service capabilities connect uniquely with workforce management and other applications to pass information between the systems so you create a complete picture of your workforce activity.
Leave Your Roll-Out Plan to the Experts
Rolling out a solution to a growing mid-sized fleet with resources that are stretched thin can be a painful internal project that pulls resources away from their real work. If roll-out is done incorrectly, your team may never get full value from the solution you purchased.
That's where SageQuest's Project Management Team comes in. From building an installation schedule to planning and executing training across your company, our team of experts has the experience to guide you through the process step-by-step.