Shine the light on aggressive driving with SageQuest Driver Style
Because you can't detect an issue doesn't imply it isn't there. Every time your drivers apply the brakes, accelerate, or race around a curve, they put their company and their own safety at risk. However, you can't manage what you can't quantify. Driver Style from SageQuest allows you to measure and control aggressive driving to minimize accident. You'll be able to genuinely improve the safety of your fleet by using sensors accurately calibrated to the vehicle class to detect hard braking, quick starts, and severe cornering.
"OSHA has stated that workplace accidents can cost up to $16,500 in lost wages and medical expenses when an employee is injured. And if harm occurs as a result of the accident, the US Department of Energy notes that aggressive driving can reduce a car's fuel efficiency by up to 33%."
Reduce Aggressive Driving
Get visibility
Hard braking, quick starts, and harsh cornering for a full picture of safety
Improve behavior with real-time alerts
Easy-to-see metrics that rank your best and worst drivers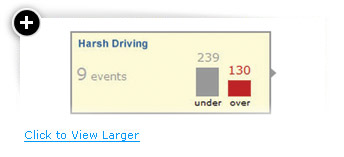 Manage safety over the long-term
Reports for drivers, teams, and divisions for any time frame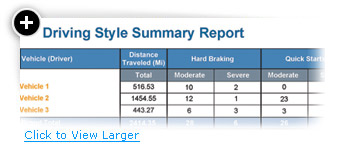 Know your safest drivers
Use the total safety score to compare and contrast drivers
Potentially lower insurance costs
As part of an overall safety program, GPS data can potentially help reduce insurance premiums.