Real-Time GPS Mapping Links Drivers and Locations
You'll need more than just vehicle locations to keep your business on track. Mobile Control is built on Google maps, the most popular mapping software, which provides precise address accuracy, street view, and real-time traffic information. Know where your drivers are at present and in the context of important sites on the map using our tools.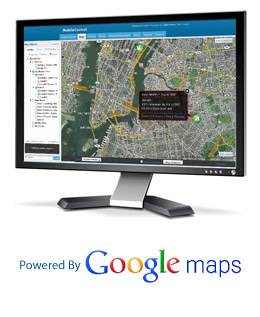 When Business Has You All Over the Map
Maps Made Easy Keep Your Business Moving
Our map software lets you quickly and easily manage your team right from the web. You control how much vehicle detail you see, so you stay on top of the metrics that matter most to your business.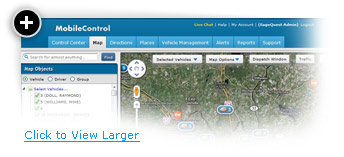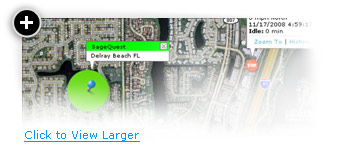 Automatically Put Important Places On The Map
Rather than manually picking places to show up on your map, Mobile Control's Smart Plotting automatically plots places for you based on your current view.
Clutter-free Maps Mean More Accurate Decision-Making
Icon Clusters enables an icon to group several vehicles together at higher zoom levels. To zoom in and view vehicle specifics, click on the symbol.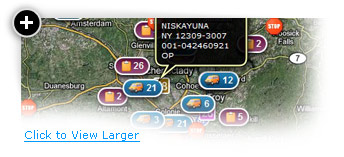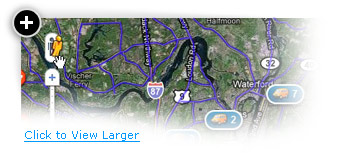 Google Street View Puts You at the Scene
Google's extensive road-level images are at your disposal in Mobile Control. See a 360-degree street-level view of any technicians' route taken that day, and use this information to make better decisions for the future.
Keep Your Fleet Moving With Google Traffic
Get a look at real traffic conditions that impact your dispatching and ETAs to customers. Roads on the map are color-coded based on current vehicle speeds. These quick, at-a-glance cues can help you keep your fleet safe and efficient.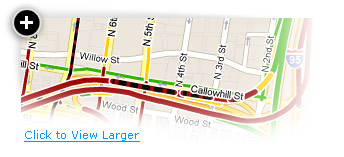 Real-Time Mapping for a Clear View
Use our map software to:
See satellite images to get a real-world view of locations for easier reference
Customize vehicle balloons to include up to 60 pieces of information, from driver name and location to ignition status, heading and much more
Color-code groups or specific vehicles' balloons for easy recognition on the map
Click on a vehicle's name to automatically zoom in to its location and see balloon details
Find the nearest vehicle to a location – by time or distance – for easy dispatching
Send and receive SMS or e-mail updates to keep driver communications open at all times