Manage a fleet of 25+ vehicles? Help your drivers find their way – every time
A lost driver equals a missed revenue opportunity, as well as the threat of losing an important client. Our GPS tracking solution helps your drivers find their way every time with Mobile Control's simple route planning tools and Garmin device integration.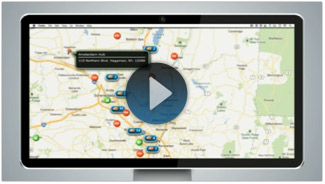 How Mobile Control and Garmin will keep your drivers on the right road
Stay on Schedule with Integrated Garmin Navigation Devices
Create stops in Mobile Control and push them to Garmin devices in the field. Your driver just needs to press "Go" on their Garmin device to activate turn-by-turn directions in their vehicle.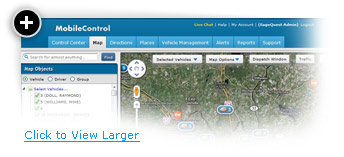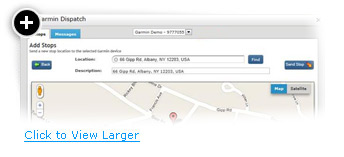 Automatically Put Important Places On The Map
Rather than manually picking places to show up on your map, Mobile Control's Smart Plotting automatically plots places for you based on your current view.
Adjust Routes and Send Instant Updates to Drivers on the Road
Need to change a driver's route and send them to a more urgent call? No problem. Just reprioritize destinations through Mobile Control and send real-time updates to drivers in the field.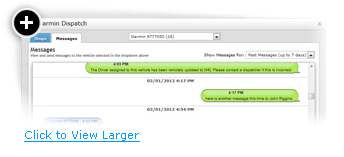 Use Garmin Messaging to Improve Communication
Connect drivers and dispatchers with our Mobile Control and Garmin integration. This simple but powerful two-way messaging system lets drivers and dispatchers send messages to each other and the whole team.
Send Them on the Shortest Route
See a driver's current location and route status to their next destination. Real-time maps in Mobile Control improve your fleet's navigation capabilities.
Choose the Right Garmin for Your Fleet
Our Garmin integration is compatible with several Garmin personal navigation device models. We'll continue to update this list as Garmin adds new models.