Why Mobile Control is a unique GPS vehicle management solution for fleets of 25+
Mobile Control was created with the help of mobile workforce managers who face the same problems as you. As a result, Mobile Control goes above and beyond what track and trace vendors can provide. Learn why Mobile Control delivers value and competitive advantage to businesses with a fleet of 25 or more vehicles.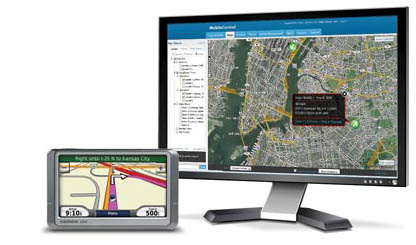 ETAs anytime, all the time
You can instantly see where all your drivers are, and even track details like address and speed. So you can dispatch the best driver for the job every time.
Run & distribute reports
Automated Reporting ends reliance on paper reports by delivering updated reports directly to your inbox. You can track travels and stops, view management reports and more.
Uncover real opportunities
Control Center is much more than a dashboard. You can spot and resolve issues before they become a problem, compare driver rankings and get detailed scorecards with a single click.
Real-time notifications
With instant alerts on everything from excess idling, speeding, long stops, towing and more you can easily prevent problems before they occur.
Link with leading back-end systems
Link Mobile Control with other systems and get a complete picture of your performance. Choose one of our six standard integrations or easily build a custom solution.
Get drivers there faster
Our Garmin integrations will help you avoid traffic, extra miles and lost customers. You can plan for a single stop or pre-route for an entire day of jobs.
Customize user roles
You can easily configure your tracking system for your specific business needs, to get the most value and deliver maximum benefits to your company.
Monitor usage and save
When you are able to see the relationship between real-time vehicle activity and fuel consumption you can find new ways to cut costs and maximize performance.
Track service needs & set alerts
Keep your vehicles and business in the best shape by staying on top of upcoming maintenance and viewing repair needs in a single spot.
Reduce emissions & fuel costs
When you use our tools to monitor green performance you will reduce costs and wear and tear on your vehicles, minimize your carbon footprint and help the environment.