GPS Tracking Device Installations Done Right and on Your Schedule
From start to finish, we take delight in handling the installation of your vehicles' GPS trackers at SageQuest. Our staff of highly trained specialists ensures high-quality installations that minimize labor disruptions.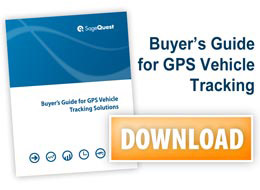 Installation is included in our base unit charge—no surprise costs on installation day
We use a network of SageQuest certified installers across North America to provide timely and professional quality work
Our in-house team of coordinators work with the local installers to match your requested installation times and locations and confirm the installers are on time and meet your expectations
Installers check in each unit with our home office to ensure the GPS tracking device is reporting properly while they are still on site
For enterprise fleets, our Project Management services can include a complete installation plan across multiple locations and schedules.
Web Services Make New Integrations Friendly and Flexible
We've also built a successful set of web service APIs that allow Mobile Control to communicate with any system with network connectivity. There's a web service out there to help you accomplish whatever you need, whether it's real-time vehicle location on your existing mapping system, automatically sending Mobile Control driver assignment updates or customer locations, or providing work orders.
Contact the SageQuest team to find out more about how web services can work with your existing systems to complete the picture of your mobile workforce.