The Tools Needed to Get the Most Out of Every Truck
When you have a tiny mobile staff to manage, every truck in the field has a significant financial impact. Mobile Control's suite of simple, effective solutions helps small companies keep their mobile employees on track, on time, and under budget.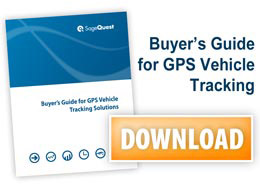 Your Small Business Has Big Goals
Before you can truly see your businesses' full potential, you need complete insight into field activity. You'll have difficulties in all areas of your operations, from dispatch to client service to billing and payroll, if you don't have enough visibility. With a small team, you'll want tools that anybody can operate without difficulty.
Microsoft Small Business Connect, which was launched in November 2016, is a cloud-based solution that provides small businesses with an easy and intuitive way to automate business processes. It helps them meet their most pressing sales and operations challenges — such as managing customer service inquiries, resolving issues quickly, and increasing productivity.
Problem
Dispatch with Disruptions
Outdated dispatch boards don't keep you close enough to activity in the field, and constant phone check-ins disrupt teams in the field and the office from doing their work.
Solution
Our real-time mapping provides a clear view into vehicle location and status, so your office team stays in touch with the field and can provide ETAs to customers without disrupting phone calls or messages to the drivers and technicians.
Our Find Nearest feature helps you find the right technician or driver to respond to urgent calls.
Our Route Replay feature shows you the exact route and stops that your driver took over the course of a day, making it easy to understand where he went without running a report.
Real-time alerts keep supervisors in touch with field activity from anywhere. Get email or text messages for anything from vehicle movement to speeding, idling and more.
Problem
Validate Payroll and Billing
Drivers and technicians log their own time cards and activities, which creates costly inaccuracies in payroll, billing and overall accountability.
Solution
Our Travel & Stops report can audit or replace paper time cards with an accurate view of each stop made and time spent on the road in between. You can validate work hours for payroll and billing, and resolve customer disputes with objective information on time spent on site.
Problem
Poor driving behavior is costing you money at the pump and hurting your company's reputation on the road.
Solution
Mobile Control's real-time alerts on speeding and idling help you catch costly incidents before they become a traffic ticket or a large fuel bill.
Activity reports show trends in speeding, idling and more so you can identify the largest opportunities to reduce costs and improve safety in the field.
Our fuel card integration capabilities show you where fuel budget is being lost to inefficient driving behavior or fuel card abuse.
Problem
New Insight Without New Work
In a small, busy office there's no time to read a lot of reports to find out where problems exist with your mobile workforce.
Solution
The Control Center creates a dashboard view of rankings, benchmarks and driver scorecards to make the major opportunities for improving your mobile workforce very obvious in a matter of minutes.