Powerful Insights For A Smarter Fleet, Anytime, Anywhere.
You may now work from anywhere in your business with SageMobile's Vehicle Management. You can keep track of and manage your vehicle fleet via your smartphone using SageMobile. Know where your vehicles are, resolve concerns, plan routes, and optimize efficiency – all without having to contact your home office or open a laptop.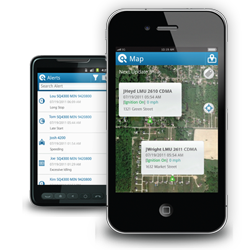 See real-time vehicle location and status with GoogleMaps and Streetview
Playback driver routes with Replay
Validate driver activity with reports and detailed GPS history
Monitor speeding, late starts, excess idling, and more with real-time alerts
Look at performance against key metrics and individual driver scorecard
Add "places" to your map from where you're standing – customer sites, branch offices, warehouses, employee homes
*Now available for iPhone!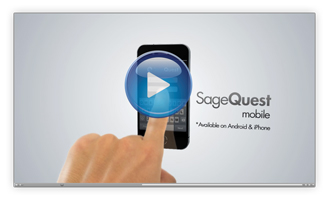 "One of the key challenges in the GPS tracking industry has been taking discrete data points from an entire fleet and turning it into actionable information. This challenge is compounded by the limited size of a mobile screen," said Dennis Abrahams, President and COO of SageQuest. "But because SageQuest has always focused delivering insight, not just data, going mobile was easy for us."
Read the Press Release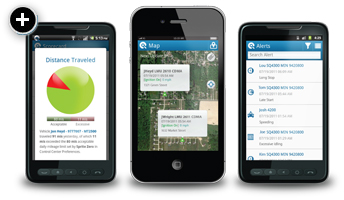 SageQuest Mobile is a mobile application that may be downloaded from the Apple and Android app stores for Android and iOS devices (iPhone, iPod touch, and iPad). With SageQuest Mobile, customers get anytime access to vital fleet information without any extra costs or setup requirements.